The online slot machines gambling industry continues to grow rapidly. It presents players with a myriad of options when it comes to their favorite games. One particularly popular form of entertainment is online slot machines.
These games provide players with a plethora of experiences which range from classic games to modern variants with complex features and animations.
However, do you really know what lies beneath the glossy exterior of these games?
Get the latest articles in your inbox fresh and ready to read …
Get the Real Action Slots "All Access Pass"
All Access Pass members enjoy unlimited access to entire articles – 100% FREE
By signing up you agree to our Terms of Service and Privacy Policy. You also agree to receive our newsletters (you can easily and quickly opt-out at any time).
You will receive free access to all of our articles while you are a member of the site.
What Are Online Slot Machines?
As the digital counterparts of the traditional land-based slot machines, online slot machines, or simply, online slots, offer players an exciting and convenient form of entertainment.
These games involve spinning reels with a variety of symbols, aiming to land matching combinations on paylines to win prizes. Here are some key aspects you should know about online slot machines.
Types of Online Slot Machines
There are several types of online slot machines, with the most common ones being:
Classic Slots: These games emulate the traditional slot machines found in brick-and-mortar casinos. They typically have three reels, a limited number of paylines, and basic symbols such as fruits, bars, and bells.
Video Slots: These are more advanced versions of slots that boast impressive graphics, animations, and sound effects. They generally feature five reels and multiple paylines, with some games offering hundreds or even thousands of ways to win.
Progressive Slots: As the name suggests, these slots have a progressive jackpot that grows over time. A percentage of each player's bets is added to the jackpot, which can reach massive sums in some cases.
Branded Slots: Based on popular movies, television shows, or other forms of media, these slots incorporate familiar characters, scenes, and music to enhance the gaming experience.
How to Play an Online Slot Machine
While each game may have its own individual rules and features, the basic steps to play an online slot machine are as follows:
Choose the game: Browse the selection of available slots and select the one that appeals to you.
Adjust your bet: Use the appropriate buttons to select your desired coin size, the number of paylines you want to play, and the number of coins to bet per payline.
Spin the reels: Press the spin button to start the game and wait for the reels to stop. If you land a winning combination, the game will automatically credit your winnings to your balance.
The Hidden Secrets Behind Online Slot Machines: What You Need to Know Before Playing
Understanding the Odds and Payouts
Slot machines operate based on a random number generator (RNG), which ensures that each spin has an equal chance of resulting in a win or loss. 
However, different games have varying return-to-player (RTP) percentages, which represent the average amount of money returned to players over a long period. Aim for games with high RTP percentages, ideally above 95%, as they offer better odds of winning over time.
Maximizing Your Chances at Winning
While slots are primarily games of chance, there are still some strategies you can employ to improve your winning potential:
Bankroll Management: Set a betting limit for each session and don't chase your losses –knowing when to walk away is key.
Research: Investigate the features, paylines, and volatility (how often and how much a game pays) of a slot machine before you play, ensuring you understand the game mechanics.
Play Demo Versions: Many online casinos offer free or demo versions of their slot games, allowing you to practice and familiarize yourself with the game before committing real money.
Bonuses, Promotions, and Rewards
Many online casinos offer incentives to attract and retain players, such as:
Welcome Bonuses: These promotions typically provide new players with additional funds to use on the site, allowing them to try more games.
Free Spins: Some casinos offer free spins on specific slot games as part of a promotion or rewards scheme.
Cashback Offers: You may receive a percentage of your losses back as bonus funds to prevent significant losses.
Always read the terms and conditions of these offers, noting the wagering requirements, expiry dates, and any game restrictions that may apply.
Awareness of Scams and Fraudulent Websites
Unfortunately, not all online slot machines are created equal. Some websites may offer rigged games designed to cheat players out of their money.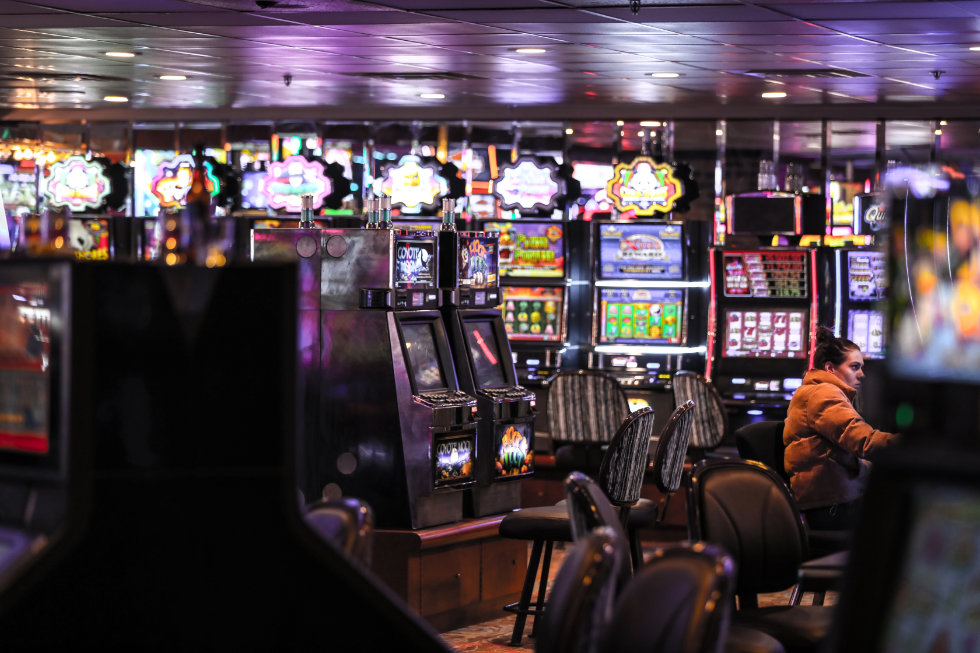 To protect yourself, look for reputable, licensed online casinos, read reviews from fellow players, and consider sticking to well-known software providers.
While playing online slot machines can be an exhilarating and potentially lucrative form of entertainment, it's essential to understand the inner workings of these games to make the most of your experience.
Armed with this insider knowledge, you'll be better equipped to navigate the world of online slots, maximizing your chances of winning while minimizing your risk.
Spin those reels with confidence and enjoy the thrill of the chase!