Slot machines are a perennial favorite amongst casino-goers, and for those who cannot get to brick-and-mortar establishments or prefer to enjoy their games at home, the internet offers a plethora of free slot machine games to play.
These games come in all shapes, sizes and levels of complexity, making them suitable for anyone from the novice to the experienced player.
In this article, we will highlight some of the most popular destinations where you can play these exciting games for free, as well as sharing their pros and cons to help you make an informed decision on where best to enjoy your gaming experience.
Get the latest articles in your inbox fresh and ready to read …
Get the Real Action Slots "All Access Pass"
All Access Pass members enjoy unlimited access to entire articles – 100% FREE
By signing up you agree to our Terms of Service and Privacy Policy. You also agree to receive our newsletters (you can easily and quickly opt-out at any time).
You will receive free access to all of our articles while you are a member of the site.
Where to Play Free Slot Machine Games Online
Popular Online Casino Sites Offering Free Slot Machines Games
Site #1: Vegas World
Vegas World is a popular social casino platform catering to those who enjoy playing the most realistic and immersive casino games on the internet. Players can browse through their extensive collection of free slot machine games, including classic 3-reel games and modern video slots, with the added benefit of playing alongside a bustling virtual community of like-minded gamers.
Pros:
Wide variety of slot machine games available
Social component promotes a sense of community among players
Can tailor your gaming environment with customizable avatar features
Cons:
May require registration to access certain games or features
Contains in-app purchases for additional features and perks
Site #2: Caesars Casino
Caesars Casino is an online platform that seeks to replicate the opulence and glamour of real-world casinos. The site offers players the chance to enjoy a diverse range of free slot machine games, including progressive jackpot games, video slots and traditional Vegas-style machines.
Pros:
Renowned brand with quality gaming experience
Wide selection of game types, including progressive jackpot games
New games added regularly
Cons:
Advertisements may become intrusive for some players
In-app purchases available for enhanced gameplay options
Site #3: Slotomania
Slotomania is a free-to-play social casino app where players are treated to a vast array of free slot machine games, ranging from traditional 3-reel slots to complex, feature-rich modern games. 
The app is available to play on mobile devices or in browsers on desktop computers.
Pros:
Comprehensive game library with free slots games of all types
Regular game updates to keep the experience fresh and exciting
Mobile app available for versatile gaming options
Cons:
Players may need to watch ads to unlock certain games or features
Free gameplay may be limited by in-app purchases
Other Popular Gaming Platforms That Offer Free Slots Games
Platform #1: Facebook Gaming
Facebook Gaming is a social gaming platform integrated with the popular social network site, allowing users to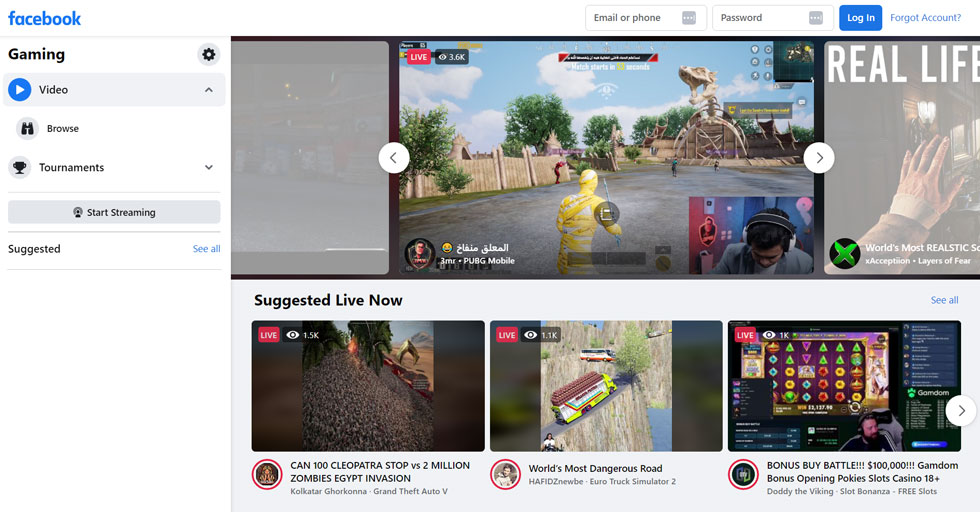 easily access a wide range of games, including free slot machine games. Players can invite friends to play with them or compete in online leaderboards, adding a social aspect to their gaming experience.
Pros:
Seamless integration with Facebook account
Wide variety of games available
Encourages competitive and social play with friends and family
Cons:
May require the user to grant access to personal data
In-app purchases may be necessary for some features
Platform #2: Google Play Store
The Google Play Store offers mobile device users a plethora of free slot machine games available for download. With thousands of options available, players are bound to find a game suitable for their tastes and preferences.
Pros:
Extensive range of free slot machine games to choose from
User-friendly interface for easy game downloads
Mobile gaming offers convenience and portability
Cons:
Quality of games varies significantly
Downloading games may use up device storage
Games may contain in-app purchases and/or ads
While there are undoubtedly many options for playing free slot machine games online, selecting the best site or platform for your gaming needs depends on your personal preferences. A balance between game variety, ease of accessibility, and the presence of social or competitive features should be factored into the decision-making process.
Ultimately, the most important aspect of playing free slots games is to have fun and enjoy the cost-free gaming experience.
Feel free to explore the numerous options available and find the best one to suit your individual requirements.
Happy spinning!